We are supplier of high quality fixed knot field fencing wire products for USA, Canada, Belgium, Thailand and many countries in 20' FCL and 40'FCL.
Fixed Knot Fence is a high tensile wire mesh fence constructed with continuous vertical and horizontal wires, wrapped in a tight lock with a third wire, providing the strength and rigidity as well as the safety necessary for cattle, deer and livestock breeding.
We export Fixed Knot Fence of quality steel and coating, with different options of diagramming.
Products Details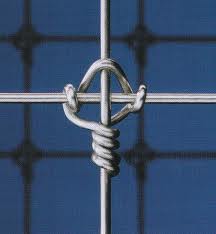 Fixed knot field fencing hot dipped and electro galvanized
Field fencing height:1.8m
Materials: Mild steel carbon wire, zinc coated.
Fixed Knot Field Fences 1.8meter
Materials: Electro galvanized iron wire
Galvanized High Tensile Woven Wire Fixed Knot Fencing
Heights of 4' and 5' minimum 12.5 gauge for Canada
6' high graduated fence with fixed knot, 200' roll length
28 Strand Galvanized mesh with a fixed knot
Height: 2.5m, 3 m
Number of horizontal wires: 28 pcs.

Fixed Knot Fence, with a graduated mesh
Hot dip galvanized wire 60-80gms zinc.
Length Fence 50- 50m
Fence 155-190-100m
Fixed Knot Cattle Fence - Field Fence for Cattles
Common sizes:
Height: 42", 49", 48"
Vertical spacing: 6", 12"
Fencing mesh roll length: 330', 660'
Wire gauge applied: 12.5 gauge
Fixed Knot Fence for Horses
Finish: HDG with Class 3 galvanized coating.
Fence height: 48", 61inch
Vertical spacing: 3inch
Roll length: 100 feet or 200 feet
Common gauge: 12.5
Fixed Knot Fencing for Deer
Horizontal wire: 20mm
Fence height: 96 inch
Spacing between vertical wires: 6 inch
Roll length: 330 feet

Horizontal wire: 20mm
Fence height: 96 inch
Spacing between vetical wires: 12 inch
Roll length: 330 feet
High Tensile Field Fence, Galfan ZA Coated, UV stabilized, for Farms
Fixed Knot High Tensile Fence for Buffalo Farms and Other Animals
Finish: Zinc aluminum coating and painting
Material: UV stabilized high tensile steel
Fence height: 26 inch, 32inch, 47inch, 78inch
Mesh netting roll length: 330 feet
Top wire: 12.5 gauge, 10.5 gauge
Bottom wire: 12.5 gauge or 10.5 gauge
Filler wire: 14 gauge, or 12.5 gauge