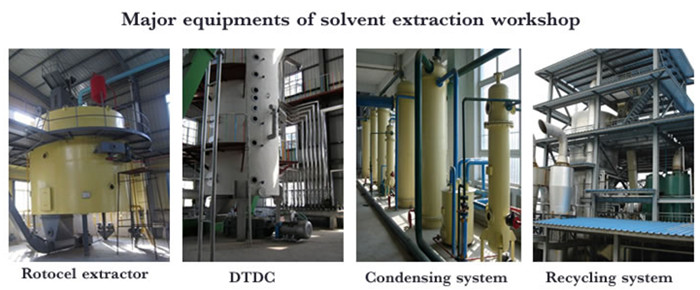 The

peanut oil solvent extraction plant

is one of the most important pieces of equipment in the peanut oil mill plant.Peanut oil solvent extraction plant is ideally suitable to extract and produce oil from any kind
of oil cake,such as peanut / groundnut, sesame, copra, linseeds, sunflower, castor seed, cotton seed, palm
kernel etc.
Peanut oil solvent extraction plant consists of extraction system,D.T.D.C system,condenser
system and recovery system.Peanut oil solvent extraction plant available at small scale and big scale as
per buyer's need.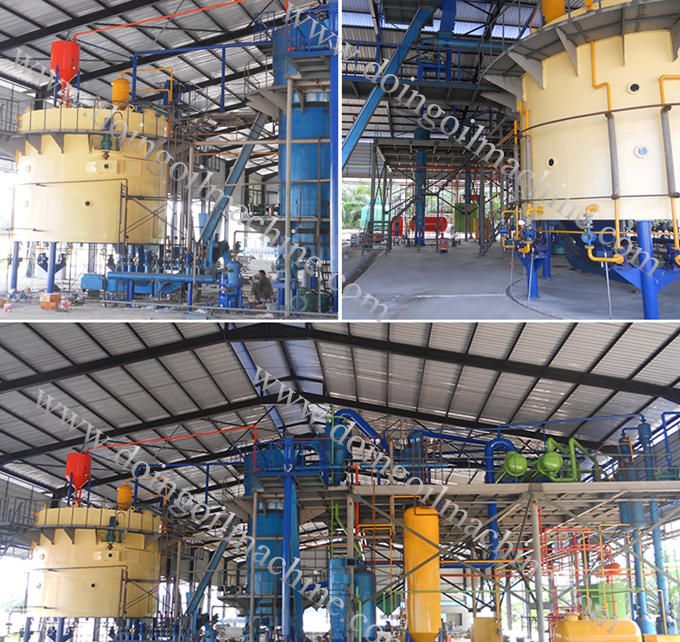 Henan Doing Company peanut oil solvent extraction plant adopts the most scientific oil extracting method to extract crude peanut oil from peanut meal. The advanced designed production of peanut oil extraction
technology provides the high capacity peanut edible oil extraction with low solvent addition.
The peanut oil solvent extraction plant is designed to extract oil directly from oil seed containing less than 20% oil like soyabean after flaking or it extracts oils from prepressed or fully pressed cake of seeds
containing more than 20% oil like sunflower, peanuts, cotton seed, palm kernel, canola, copra, castor and variety of other materials.
Functions of peanut oil solvent extraction plant main parts:
Extracting:To extract the oil in the cake by solvent, the general solvent is 6# extraction solvent oil or
commercial hexane.
Desolventising:To remove and recover the solvent in the meal; Dry and cool down the meal at the same time.Evaporating and stripping:Heating the the miscella by indirect steam, so that can vaporize the solvent and
concentrate the miscella.
Solvent recycling: This process is to recover the solvent, decrease solvent comsuption,Solvent recycling
can keep safety prodution and improve product quality in peanut oil solvent extraction plant.
Different equipments such as neutralizer, bleacher, deodorizer, cooler, heat exchanger, vacuum equipments,plate and frame filters, pressure leaf filters, thermic fluid boiler,cooling tower, valves and pipelines
etc. are used with the batch process.
Whatsapp/Mobile: +86-135 2662 7860