Fully Automatic Bar Wrapping Machine/Horizontal Orbital Wrap Machine For Door Frame, Steel Tube, Timber, Pipe And Bar Products
---
---
Home
> Product > Fully Automatic Bar Wrapping Machine/Horizontal Orbital Wrap Machine For Door Frame, Steel Tube, Timber, Pipe And Bar Products
Selling
Fully Automatic Bar Wrapping Machine/Horizontal Orbital Wrap Machine For Door Fr...
Posting date : Dec 19, 2018
Membership
Free Member Scince Sep 05, 2018
FOB Price
15000USD
Min. Order Quantity
1
Supply Abillity
100PER YEAR
Port
SHENZHEN
Payment Terms
tt
Package
WOOD case
Keyword :
Category
Contact
andy lu
Selling Leads Detail
Company Info
Quick Detail
Place of Origin
China [CN]
Brand Name
HENNOPACK
Model Number
mh201
HS-CODE
8424-89
Package & Delivery Lead Time
Package
WOOD case
Delivery Lead Time
30DAYS
Detailed Description
Hennopack Automatic Horizontal Wrapping Machine, Orbital Wrapper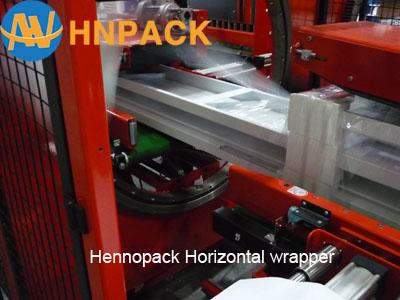 Specifications
rotation speed variable conveyors for infeed and outfeed product ideal for bar product ring speed:50 - 80rpm auto fim cutting
https://img.diytrade.com/smimg/2915061/48595585-10630792-0/_Fully_Automatic_Bar_Wrapping_Machine_Horizontal_Orbital_Wrap_Machine_For_Door_/61b5.jpg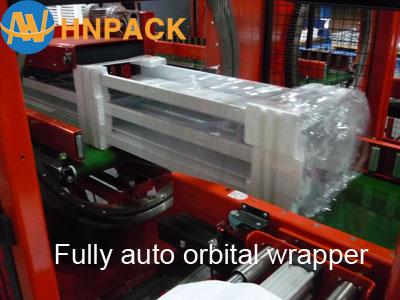 product introduction
Orbital wrapper wraps products that won`t fit on a turntable, require banding, compression or extra packing for shipment. It has a proven record of success in many industries such as profiled product, tubular product and plank stuff etc. We offers a wide variety of options to meet your specific requirements. Each applications is evaluated to provide the right solution to your needs.
Horizontal Wrapping Machine is made for smaller bar type products. Machine automatically clamp and cut film.
features
1.ideal for wrapping bar products.
2.auto film apply and cut.
3.sensor auto sense the product.
---
ECROBOT CO., Ltd, Business Registration Number : 220-88-71747, CEO Park Jae Woo, TEL : +82-2-552-7676, E-mail : info@ecrobot.com
Address : (Hwanghwa B/D 11F, Yeoksam-dong)320, Gangnam-daero, Gangnam-gu, Seoul, South Korea