Yellow Dust Quarantine Mask
KF-94
Features
KF means Korean Filter, and 94 shows its blockage rate
The 3D structural design
Quadruple Structure Protective Filter
Completed skin irritation tests at the accredited institutions for filter blocking against fine dust and infection sources
3 different size of Adjustable Mask to Provide a Perfect Fit
Manufactured by 100% of Korean materials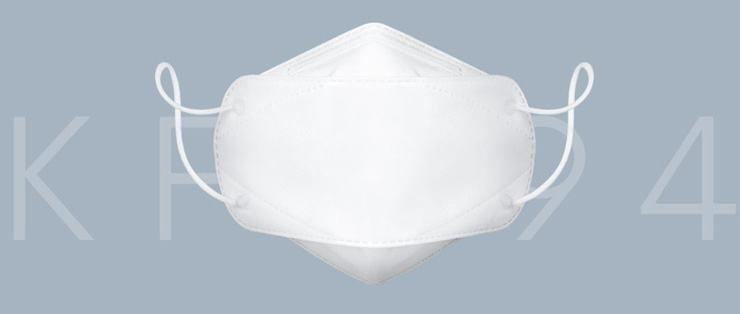 Completed skin irritation tests at the accredited institutions for filter blocking against fine dust and infection sources thanks to its 3D, quadruple filter structure.
Yellow Dust Quarantine Mask KF-94
As a mask used to prevent infections from harmful particles and infection sources, it received a formal accreditation from the Ministry of Food and Drug Safety as a quasi-drug.
What is the KF-94 grade?
As a quasi-drug accredited by the Ministry of Food and Drug Safety, the Korea Filter 94 mask blocks 94% of fine dust particles with an average size of 0.4μm.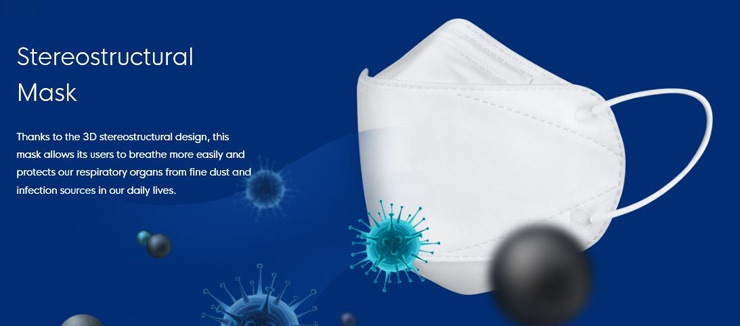 Quadruple Structure Protective Filter
With a quadruple filter structure (outer fabrics, intermediate stuffing, electrostatic filter, lining), Neulpuleun Yellow Dust Quarantine Mask KF-94 protects the respiratory organs from infection sources of harmful particles such as ultrafine particles, fine and yellow dust, which are smaller than 2.5㎛.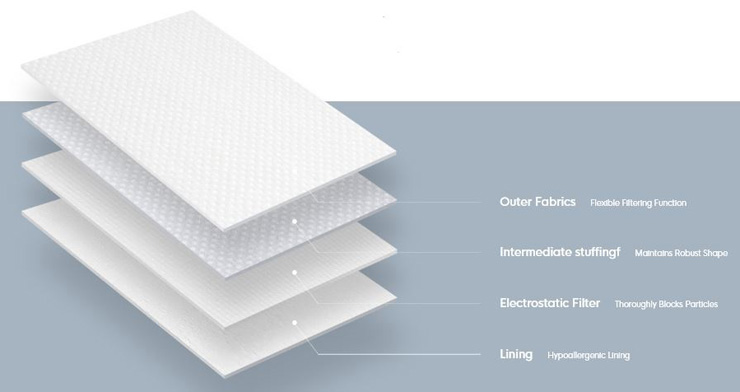 The Exceptionally COmfortable Mask with a Soft Lining
Most mask linings feel uncomfortable and coarse due to lint resulting from the usage of their spunbonded materials when coming into contact with skin. To deal with this issue, the inner side of our mask that touches the skin is designed to be wider than the products of other companies, and thermally-bonded fabrics are used to minimize lint and provide a soft sensation.

Product Name

Neulpuleun Yellow Dust Quarantine Mask KF-94

Size

Large: 22cm wide, 8cm long (Length of Ear Band Excluded)
Medium: 20cm wide, 7.5cm long
Small: 18cm wide, 6.5cm long

Package

Individual Packaging (1 Piece)

Raw Materials

Outer Fabrics, Intermediate stuffing, Filter (Nonwoven Fabrics), Lining (Thermal-Bond) / Nose Bridge Wire (Polypropylene Sheath Wire), Ear Band (Nylon)

Manufacturing Year / Month

Indicated Separately

Shelf Life

36 Months from the Manufacturing Date

Country of Origin

Republic of Korea